Bringing clarity
to the complex.
Spicefire developed a principle-based, athlete-focused naming process that is intuitive, usable and self-sustaining.
Now, Wilson can quickly and strategically name new products to be cohesive with the Wilson brand but also specific to the sport and athlete they serve.
Spicefire deployed the Wilson Naming Playbook, a comprehensive guide to product naming that gives just the right amount of guidance and flexibility to fit their complex brand and business. Now, the power is in their hands.
Consumer Research / Naming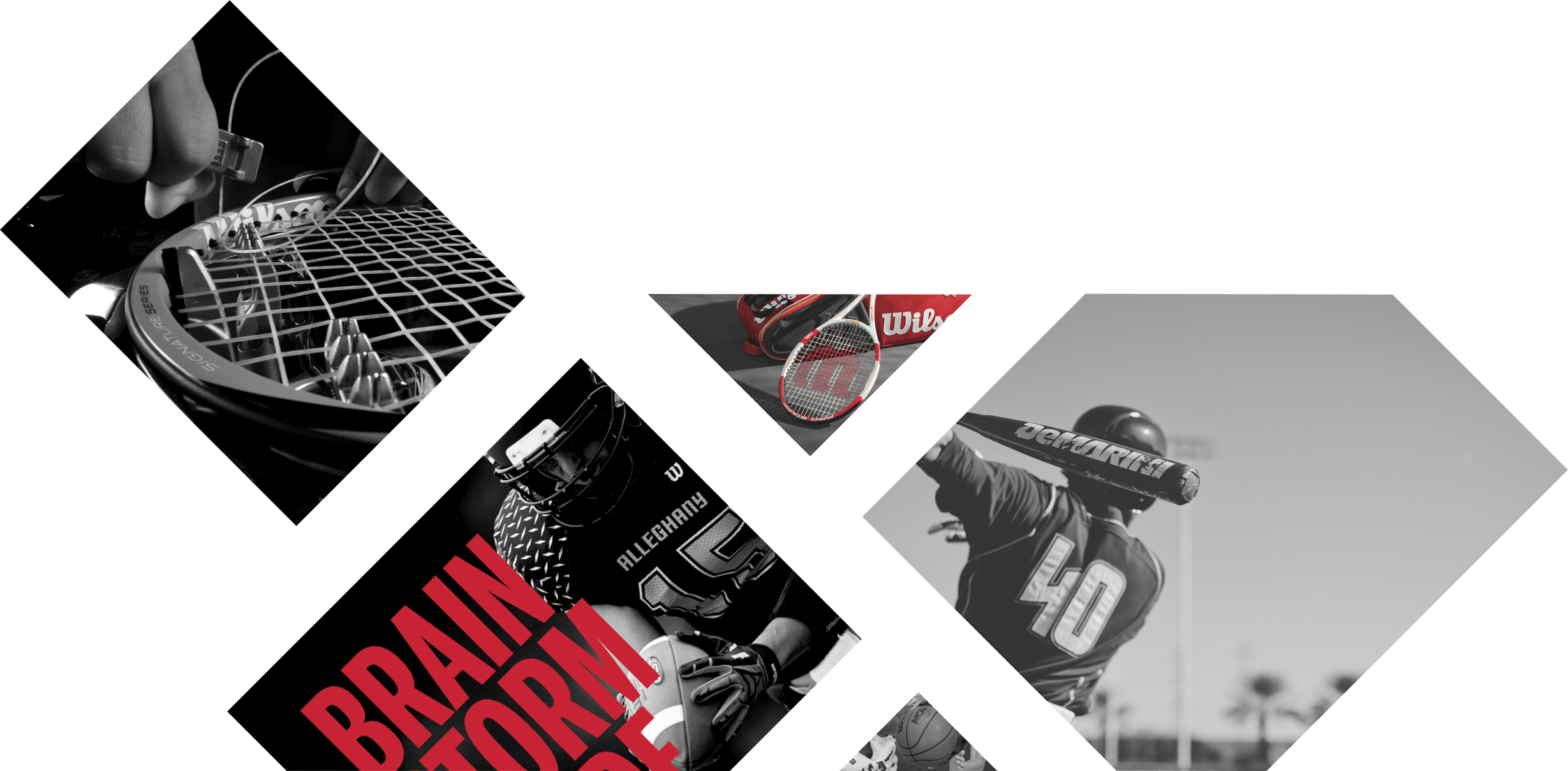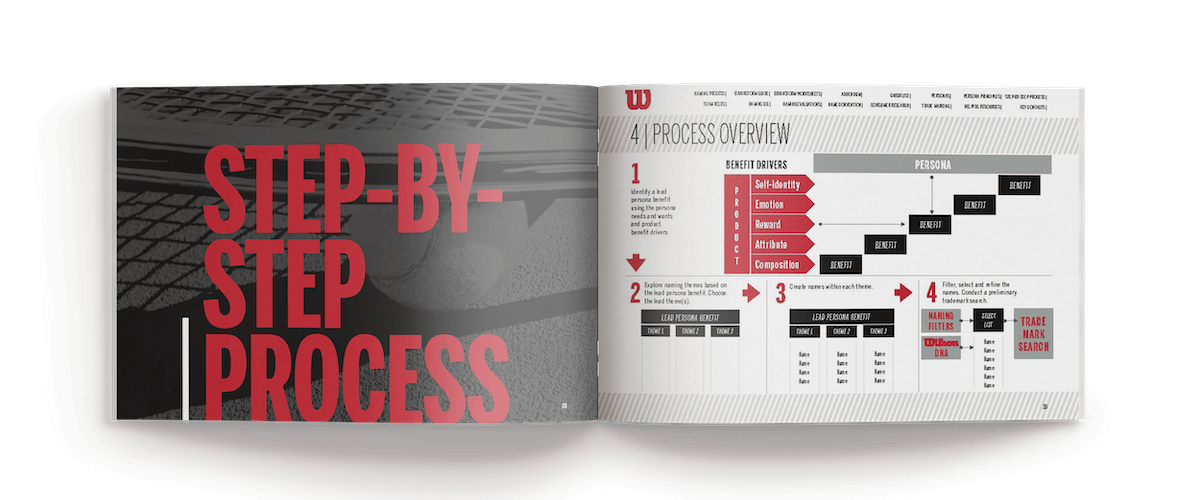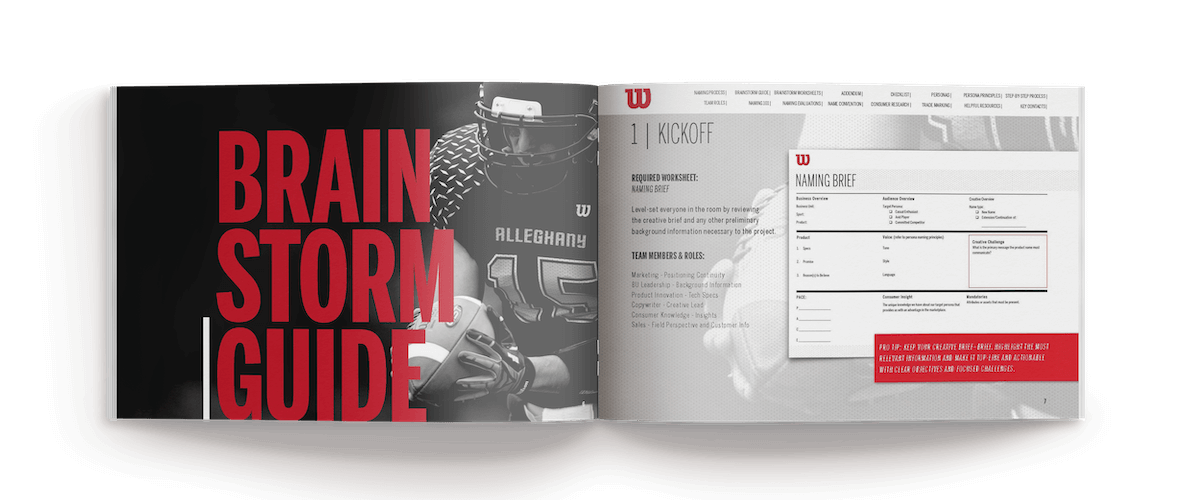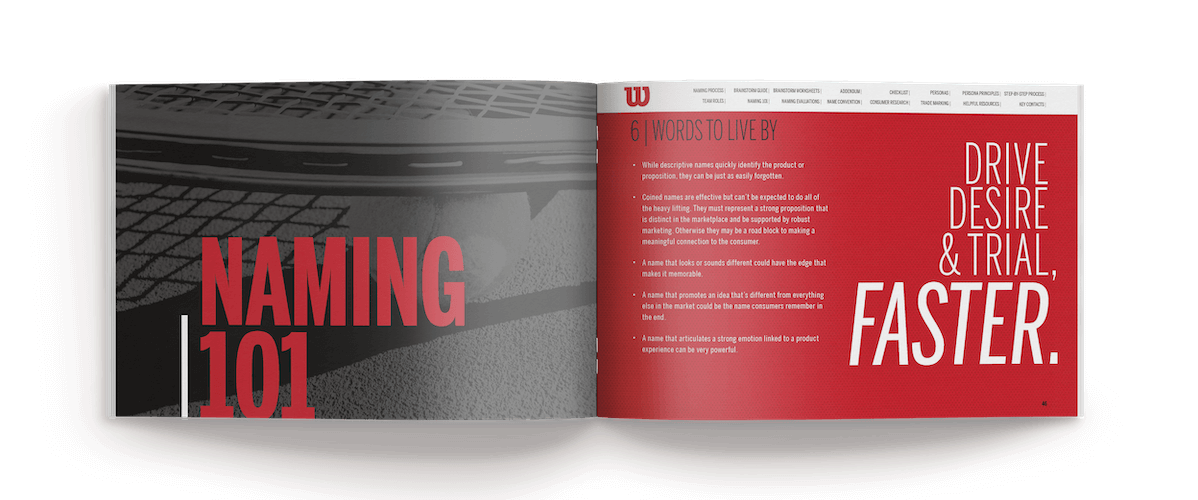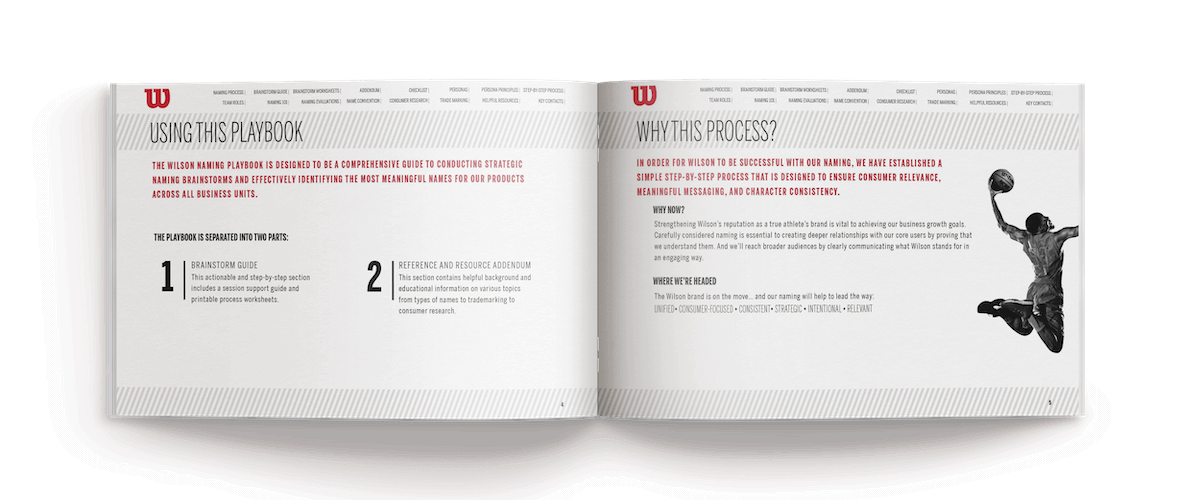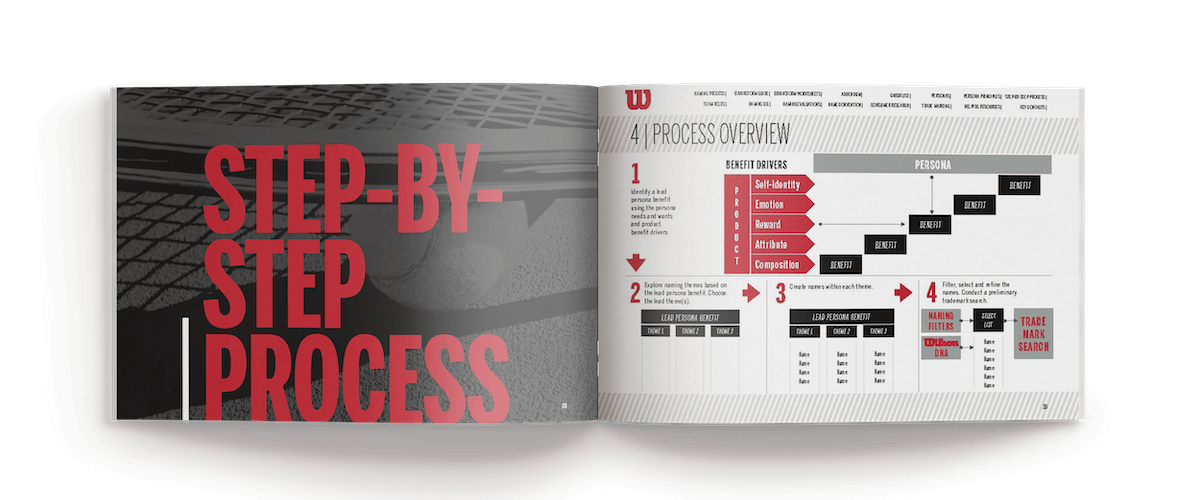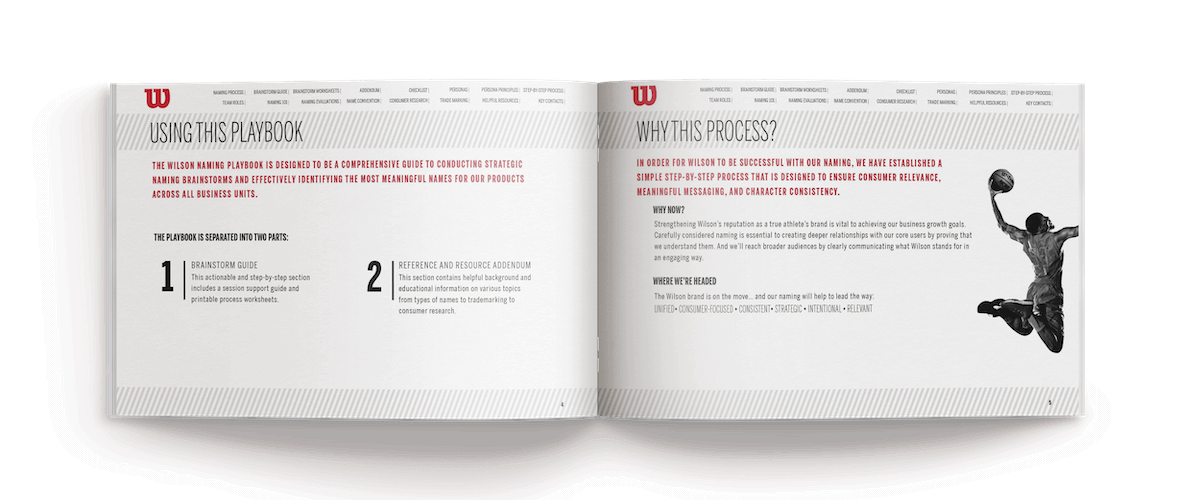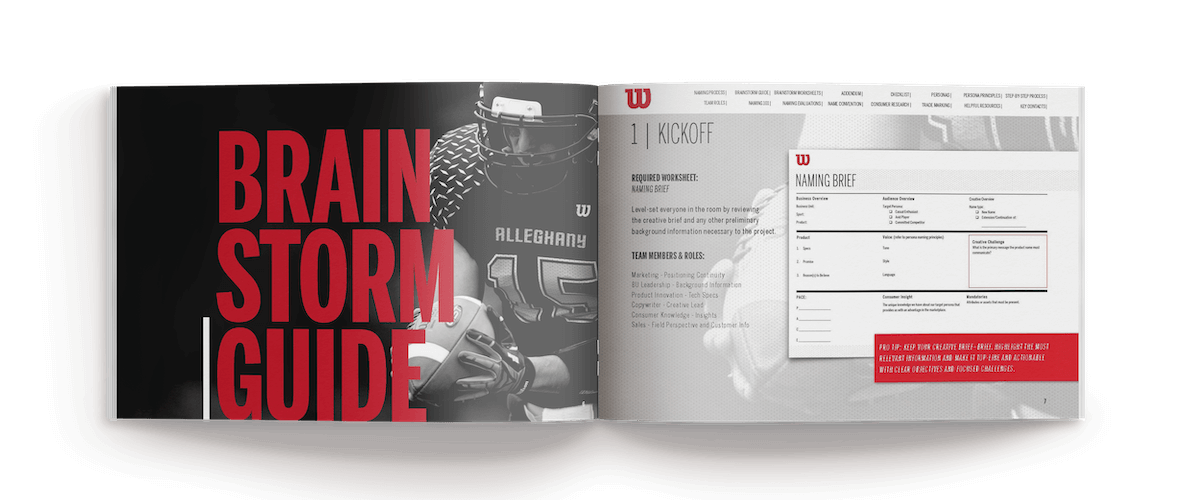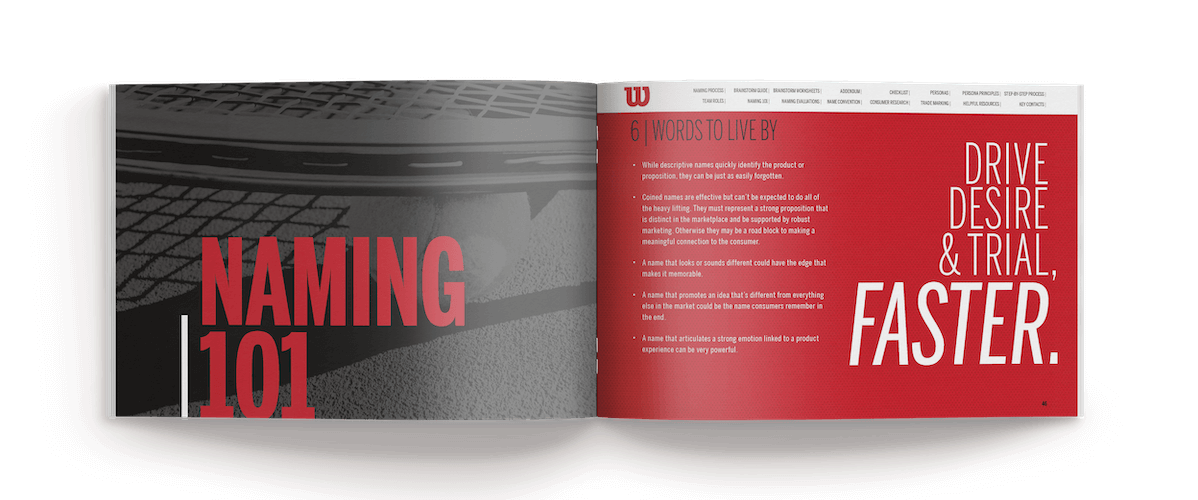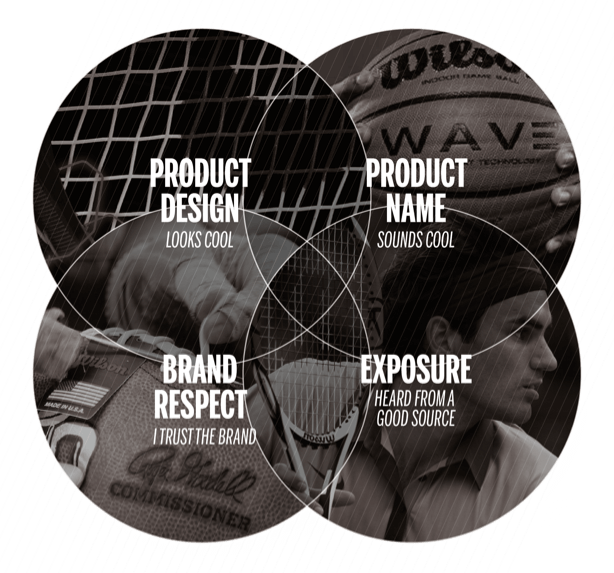 The Playbook balances guidance with flexibility to give the team the power to name with confidence.